It's another sunny day in Costa Rica today.
They say that the rainy season has started, but yesterday the sun has been shining brightly all day long until about 5pm.
And then the rain comes to cool things down.
As a result of the amazing weather, construction on our off-grid shipping container home has been accelerated and we're almost finished the guest house – which we'll be moving into as soon as it's done.
In addition to that, the weather has allowed me to get a hot & sweaty double kettlebell workout in while rocking the NEW #AlphaDAD T-Shirt.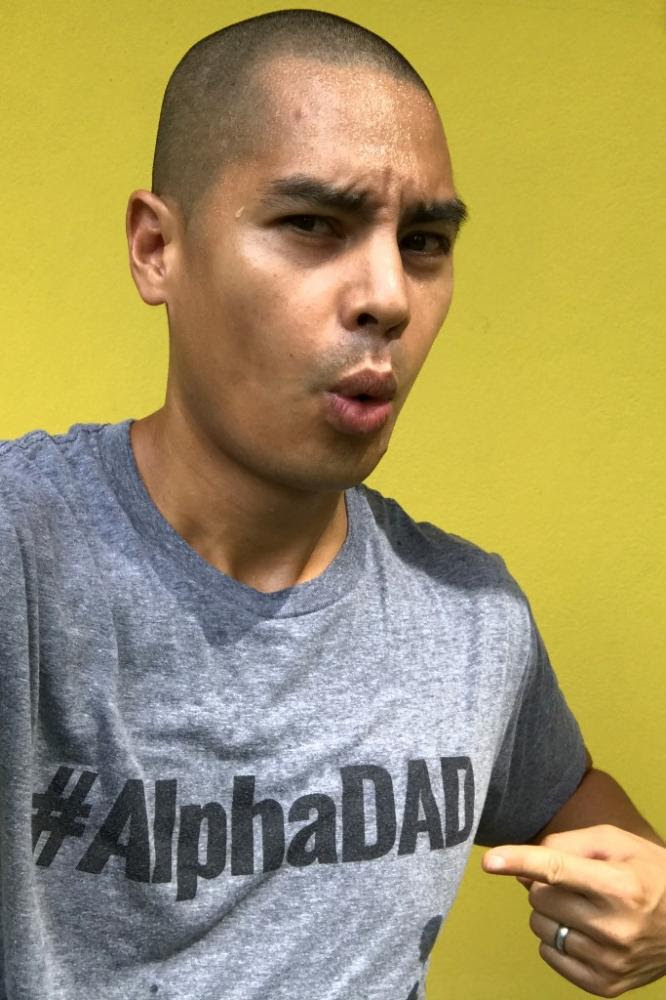 Thanks so much if you voted for your favourite #AlphaDad t-shirt design.
I gotta say – with absolutely NO BIAS, whatsoever – that this has to be the softest, most comfortable t-shirt that I've got in my wardrobe…
These are Premium Next Level Tri-Blend T-shirts that are great to wear on the weekend, at the gym or while you're kettlebell training or just lounging around at home.

Get your #AlphaDAD T-Shirt HERE.
With the weather getting warmer, I'd encourage you to get outside and get some exercise in.
If you live in the northeast, especially, I'd be willing to bet that you aren't getting enough Vitamin D – since most of us don't get enough of it during the autumn and winter months.
AND, the darker your skin tone, the more Vitamin D you require.
So someone like me – with darker skin – would require MORE sun exposure than someone with fairer skin.
Vitamin D is incredibly important for men.
Have you ever wondered why you feel more, ahem, "frisky" in the spring & summer months than in the winter?
Not only that, but a study out of the University of Minnesota found that higher Vitamin D levels were associated with faster fat loss around the stomach area.
I like to get my Vitamin D early in the morning while I'm walking my dog, but living in a tropical climate now, I'm lucky because I get it all day long.
So please, do yourself a favour and…
Get outside for an early morning (fasted) walk.
Train outside so you can get some sun AND
Have a great day!