Last week I received this Facebook post from John on our VIP Customer Page…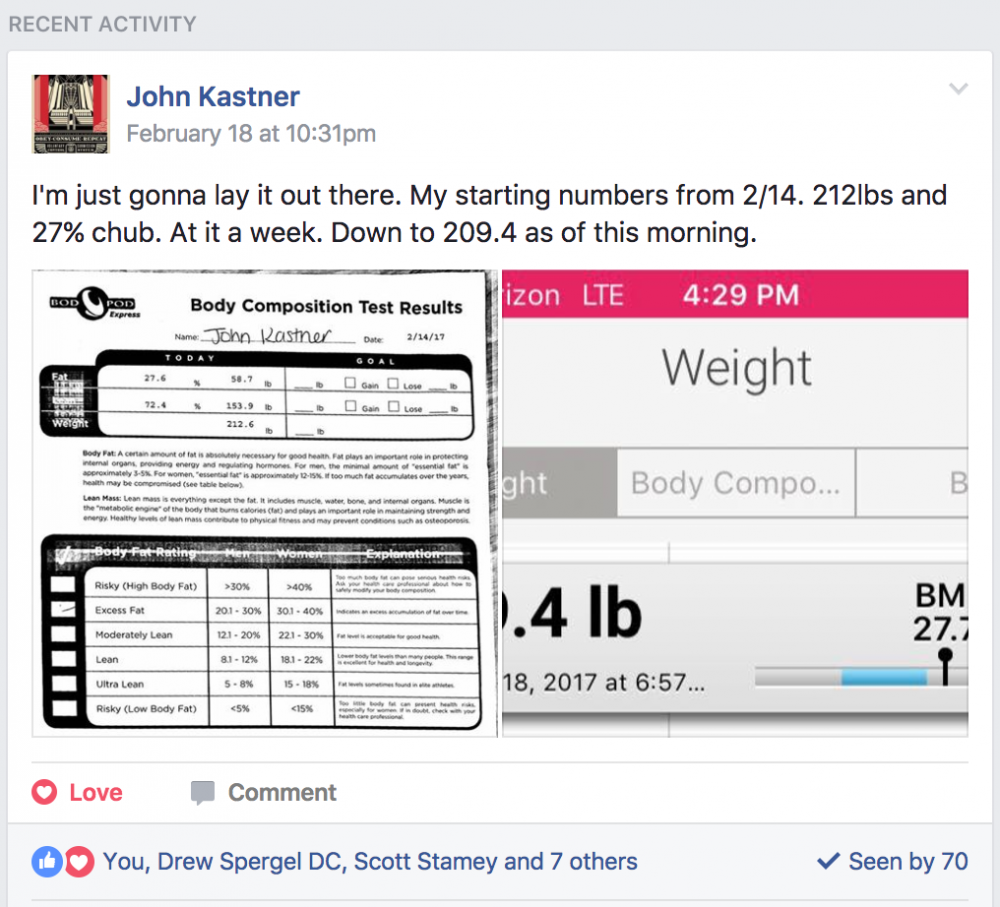 John recently started my new program Kettlebell Alpha and lost almost 3lbs of fat in Week 1.
The reason why this is significant is because John just TOOK ACTION and GOT STARTED.

He didn't wait for the perfect situation…
"It had long since come to my attention that people of accomplishment rarely sat back and let things happen to them. They went out and happened to things."
                                                                                  -Leonardo Da Vinci
Sometimes we just need to get started.

-To stop thinking about things.
-To stop waiting for the perfect situation.
-To stop waiting for the stars to align.
-To stop waiting for Monday…
-…or New Years Day,
-…or "just in time for summer"…
-…and to just TAKE ACTION and get started.
Today should be that day for you – ironically, it's Monday.
Let today be the day that you STOP putting things off and start doing what you say you're going to do…
-Start your training regimen TODAY.
-Start writing that book TODAY.
-Get in contact with your brother who you haven't spoken to in years.

Fact is, the timing will NEVER be right.
And if you sit there just thinking about doing "that thing", you'll come up too many reasons to not do it…
…and you'll talk yourself out of it.
So today, just start.
Take action.
Make it happen.
Be a leader and inspire someone.
And then hit "Reply" and let me know what you started, and how it made you feel.
Have an awesome day,
P.S. If you want to get started with Kettlebell Alpha (like John did) and lose 3lbs in your first week (like John did), then click HERE (and be like John)…